Principal and Senior Executive Media Trainer
Susan Westcott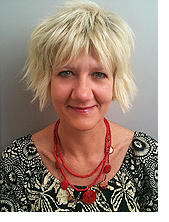 As Mediability's Principal and Senior Executive Media Trainer, Susan Westcott leads a talented and committed team of media professionals with reporting, communications and training experience.

In a diverse media career spanning more than 20 years, Susan has worked as a senior journalist, editor and newsreader at major commercial radio networks across Australia, media adviser to former Victorian Premier John Brumby, journalism academic and media consultant.
Before establishing Mediability in 2005, Susan lectured for a decade in the high profile Journalism program at RMIT University.
She was responsible for the introduction of practical newsroom training into the curriculum, teaching hundreds of graduates who currently work in the media.
As a media training specialist, Susan understands the media inside and out, and is passionate about sharing her knowledge and empowering key spokespeople to make the make the most of every media opportunity.

Her all-round experience as a journalist, combined with an extensive teaching and training background and understanding of adult learning, means her expertise is a distinct advantage for our clients.

Mediability clients include high profile Australian companies from a range of industries including the financial services sector, government departments, statutory authorities, educational institutions, media organisations and not-for- profit groups.

Senior Executive Media Trainer
Kevin Mcquillan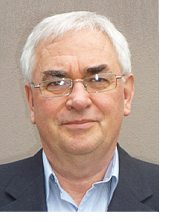 Kevin McQuillan is a well-regarded and highly experienced journalist and media trainer with 25 years experience within the Australian and international media.

As a former ABC and SBS radio, television and online reporter, newsreader and producer he has worked extensively throughout the Asia-Pacific region.
Kevin also has a strong background in education, lecturing in RMIT University's high profile Journalism program in television journalism and media law.
He has trained and advised senior company executives on media issues and conducted public lectures on the Australian media in the 21st Century and social media.
Kevin's vast knowledge of both the media and educational techniques makes him a real asset to Mediability's specialist media training team.
Executive Media Trainer
Liz Minchin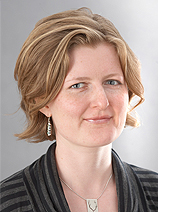 Liz Minchin is a Walkley award-winning journalist and author. Most recently, she was the news editor of The Saturday Age, the biggest-selling edition of Melbourne's broadsheet newspaper.

Over the past decade she has won national recognition for reporting on a wide range of areas, including politics, the environment and the energy sector.
While working in The Age's investigations unit she was a joint winner of a Walkley award for Australia's best newspaper feature, and has also won the United Nations Association of Australia's prize for national environment reporting.


Together with leading UNSW scientist Dr Donna Green, she co-authored a book on bigger-picture solutions to climate change, 'Screw Light Bulbs', published in 2010.

She delivers keynote talks at business, government and community events across Australia on communication, the media and climate change policy.
As a valued member of the Mediability training team, Liz uses her expertise to train senior executives in all aspects of the media.

Executive Media Trainer
Caroline Davey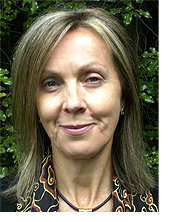 Caroline Davey is an experienced media and communications professional who has worked extensively in radio and television as a broadcaster and journalist.
She began her career in commercial television before moving to the ABC where she worked as a senior television and radio reporter and anchored the ABC's daily morning show across central and western Victoria.
Most recently, she presented SBS Radio's flagship national current affairs and magazine program, 'World View'.
She has broad experience in news and cross-cultural reporting as a senior journalist, program presenter and newsreader.
Caroline is an asset to the Mediability training team, combining her skills and experience with a true passion for training key spokespeople to help them get their message across more effectively.